Le Sud-Ouest à la vente Osarus de La Teste 2015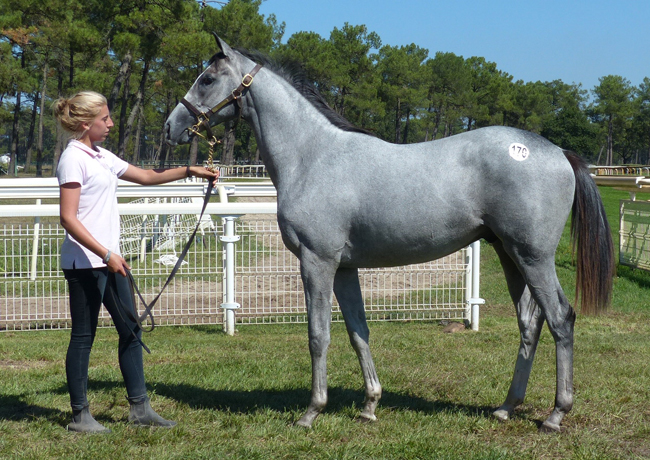 S'ils ne sont plus quasiment seuls comme aux premières éditions de la vente Osarus de la Teste qui a été crée en 2008, les yearlings du Sud-Ouest, au profil précoces, resteront très présents lors de cette nouvelle édition en 2015, qui accueille un nombre record de 268 candidats. Ainsi, 61 lots sont référencés comme présentés par les Haras d'un vaste Sud-Ouest, qui va du Limousin et la Vienne jusqu'au Gers en passant par le Bordelais et le Béarn, collant d'ailleurs par la même occasion à la nouvelle grande région dessinée par l'Etat dans le cadre de sa réforme territoriale !
Le plus représenté sera le Haras des Faunes d'Alain Chopard avec pas moins de 19 lots, un record du genre, mais surtout comportant des éléments de très haut niveau. Il attaque avec un frère de Maiguri (lot 3), il a un fils de sa fameuse Gooseley Lane (lot 100), mais présente aussi des origines très variés comme une nièce de Proportionnal (lot 163). Les autres 2 autres « poids lourds » du Sud-Ouest sont aussi bien représentés. Ainsi le Haras d'Ayguemorte et le aras des Granges ont 10 lots chacun. le Dr Yves Frémiot, Président de l'Ecsso, ouvre son bal avec une  nièce de French Fifteen (lot 47), le poursuit avec un neveu de Calvin Williams (lot 65) et une propre soeur de Du Pyla (lot 75). Quant à Mathieu Daguzan-Garros, il a notamment une soeur de Djoko par Diamond Green (lot 198).
Le 4e et plus récent « mousquetaire », Thierry Dallalonga (HSV Agency), présente 6 éléments, dont une soeur de Dance in The Park par un Soldier of Fortune en retour de grâce, ainsi qu'une soeur de Guajaraz (lot 195), et une nièce de Valixir par Diktat (lot 259). N'oublions pas l'incontournable Jean Biraben avec 2 lots dont une nièce d'Ask For The Moon par Stormy River (lot 10), et le Haras de Mandore avec un neveu de Viane Rose par Soave (lot 109), le 1e produit de Loonora par Bertolini (lot 145) et la soeur de Mambomiss par Soave (lot 154). Enfin, Benjamin Avenel, les Haras de la Barelière, des Brousses, du Moulain, de Précolette, de la Seguegne et Jean-Marie Plassan joueront aussi des coudes pour décrocher des enchères. RENDEZ-VOUS EN DIRECT à 12H30, mardi 15 et mercredi 16 septembre.